Seaford Chamber of Commerce was proud to host yet another successful Charity Golf Day on the 17th September 2021. Like previous years it was held at Blatchington Golf Club. There were 14 Teams competing, including the first all-ladies team!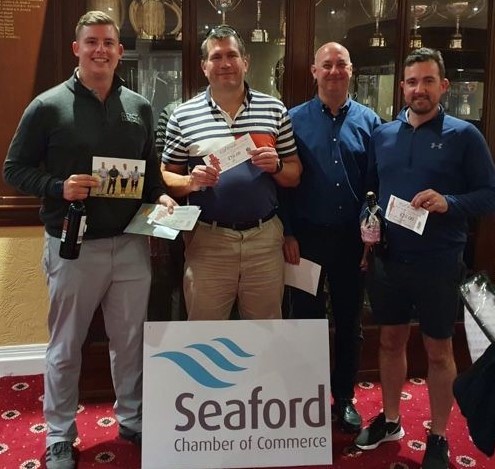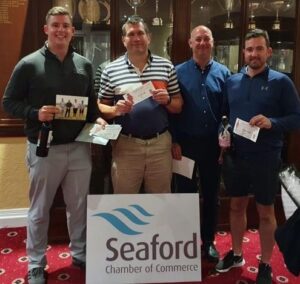 Competition Winners: Cloud Voice and Data, with S.R. Davis & Sons runners up.
All funds were raised via sponsorship, raffle and auction following dinner.
The Chamber is grateful for the match funding offered by Barclays Premier and a record sum of £7,617.00 was presented to Waves Community Outreach Worker, Jane Witts at the November Chamber breakfast meeting on Thursday 4 November.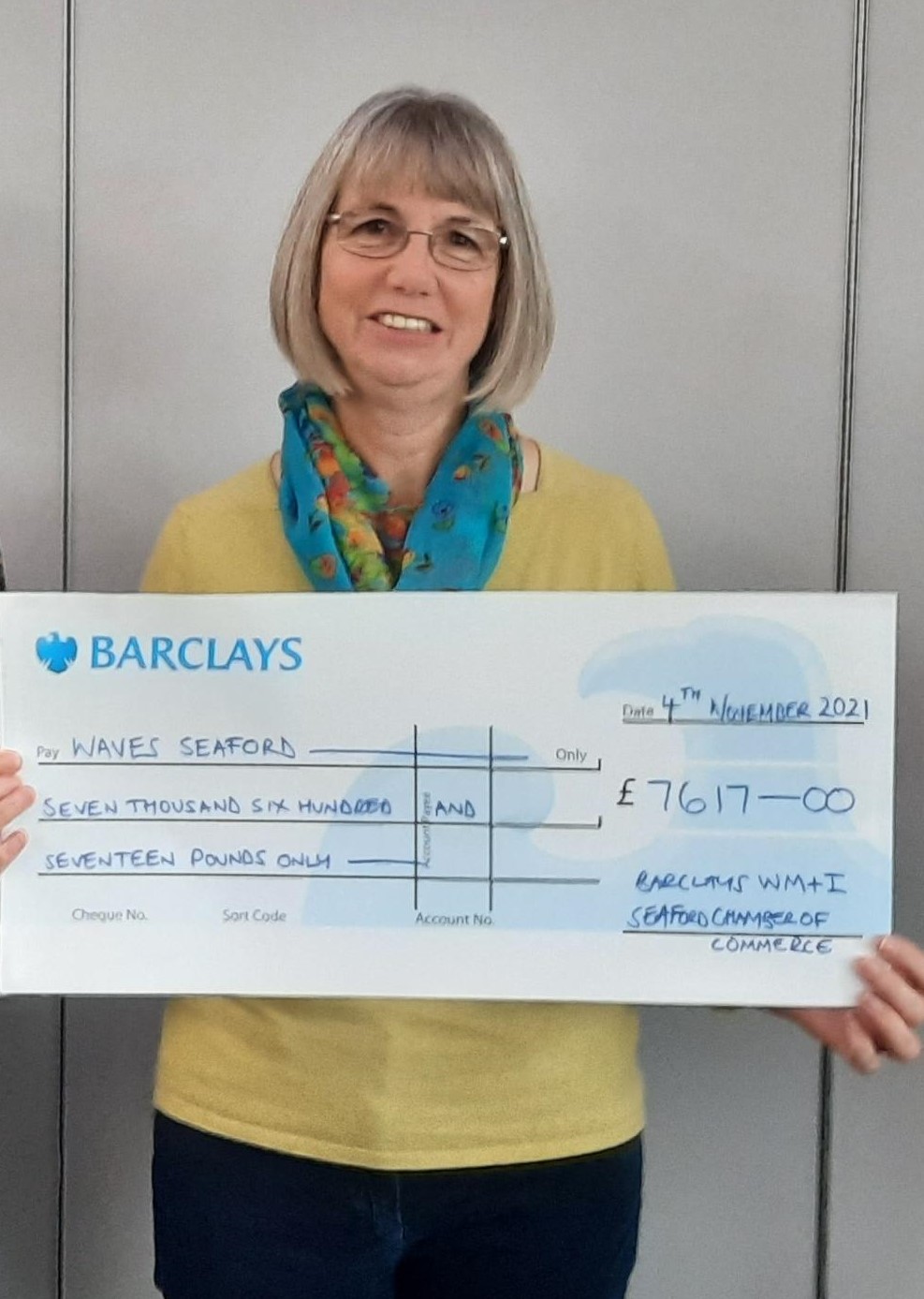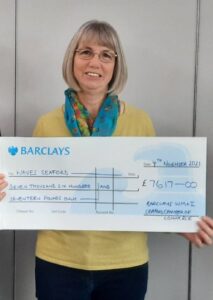 Jane Witts (Waves) receives cheque for £7,617.00
Waves offers much needed support to many Seaford families and has a drop-in family centre in Church Street (opposite Crypt Gallery). Many local people volunteer and its services have helped young mums, children and local people of all ages.
Seaford Chamber is grateful for the support of its generous Sponsors:
– Golf Villa Rentals
– Fundraising Auctions
– David Jordan (hosting the auction which was another huge success)
– Charles Cox Management
The competition will be back next year with the challenge to beat this years' record-breaking total. For more information, contact the Chamber Secretary.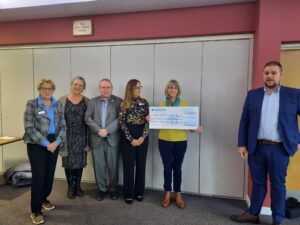 Matt Herriott (right) presents cheque to Jane Witts (second right) with members of the organising team