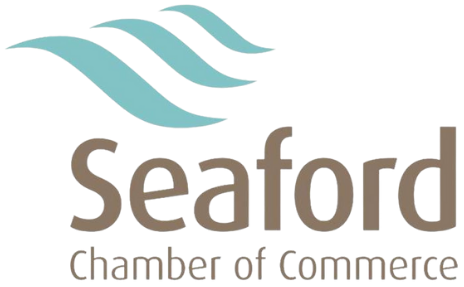 Seaford Business Community
The Seaford Chamber of Commerce is a business networking group and represents the local business community.
Seaford Chamber Of Commerce welcome all local businesses and organizations to join the Chamber.
Our aim is to help support local businesses and organizations helping them to develop and grow. The cost of membership is kept intentionally competitive, and we've made joining very easy.
Membership opens up a wealth of free business information and advice including consultancy services, a busy events diary, great networking opportunities where you can meet other like-minded businesses, a monthly breakfast club and member-to-member offers and discounts on a whole range of services.
Established 1955 | Over 65 Years Of Business
Business Networking & Growth Opportunities
Being a member of the Chamber has been a fantastic asset for my business. We have had over £75,000 worth of business through the Chamber's many networking opportunities and our fantastic affinity offers for all Chamber members!
Not actually being from Seaford but buying a business in the town, it was important for me to network and build some business relationships locally. I felt I needed to understand about the local business community, the matters effecting the town and the impact they might have on my business. Seaford Chamber of Commerce has certainly done that for me. Not only have I met some great people, discovered some great business, but I have discovered more about the town, knowledge that improves the interactions I have with my customers.
Peter Trevor Fine Jewellers
MCL Transport Consultants is a rather specialised business so does not need to sell to local people, but we have gained two main benefits from being a member of Seaford Chamber of Commerce. These have both been around networking. The first has been hearing snippets of information, whether legal or practical, from other members or speakers, that have prompted us to take some action ourselves; the second is to use local tradespeople for our needs – a fair and professional service from all. Thankyou everyone.