On Friday 21 September, Seaford Chamber hosted a Golf Day in aid of St James' Trust – a small, independent Charity supporting Seaford residents and the wider community who offer a broad range of facilities hosting a varied collection of clubs and groups.
A total of 14 teams played 18 holes on a glorious day at Blatchington Golf Club and enjoyed an excellent day's golf in the splendid Sussex countryside.
Prizes for 1st 2nd 3rd team score were awarded vouchers to be redeemed in the Club shop. The winning team were 'The Lucky Boys' with 100 points.
Sponsorship was extremely successful with 38 local businesses sponsoring the event.
The funds raised were increased by an Auction at the 3 course evening dinner that followed the golf. The main prize was a golfing holiday for 4 donated by Golf Villa Rentals and raised £500. A Gordon Banks picture raised £75 and an Ernie Els picture raised £360 donated by Fundraising Auctions. Other prizes included 4 balls for a number of golf courses in the county, a voucher for 4 people to attend a County Championship game at Sussex County Cricket Club and House of Commons whisky signed by Teresa May.
This was a hugely successful community event which included many local businesses and the main sponsor, Barclays Premier, match-funded the revenues raised by the Chamber of Commerce. A total of £5,712.40 was presented to St James' Trust at the Chamber Breakfast meeting on Thursday 1 November 2018. (see accompanying photo).
The Charity Golf Day has been running for several years and the beneficiary is always a local organisation such as The Bevern Trust (2017), Seaford Musical Theatre (2016) and
Remember Spencer (2015). Next year's event is already booked for Friday 20 September and the beneficiary will be Seaford Head School PTA.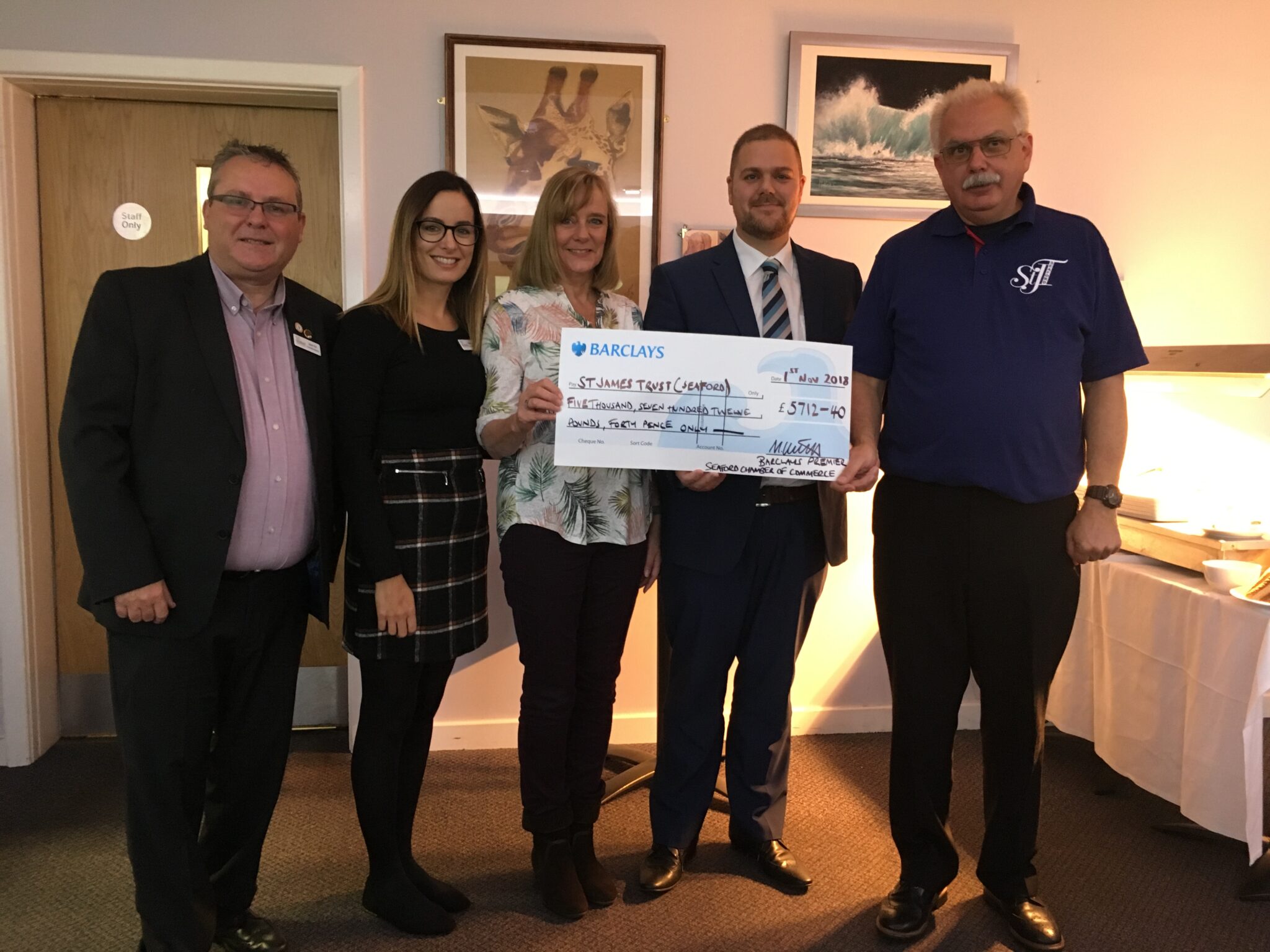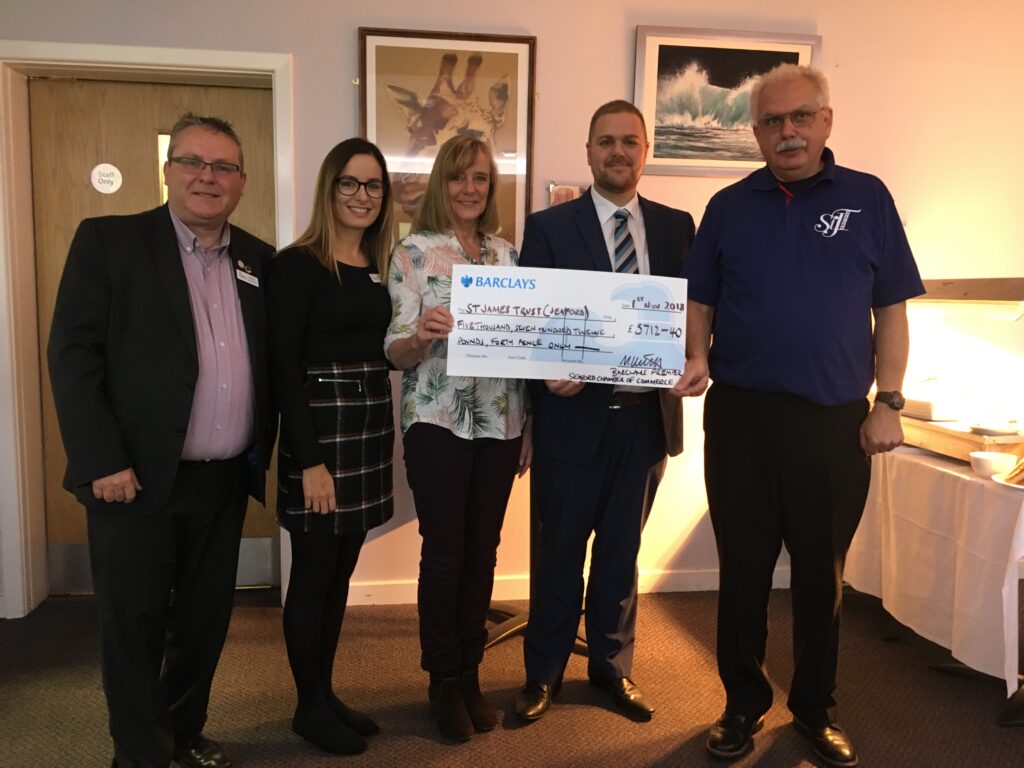 Pictured (LtoR) – Gerri Ori, Clare Davis, Wendy Fortune (Seaford Chamber Committee) Matthew Herriott Barlcays Premier (holding cheque) and Jim Austen, Chair of Trustees St James' Trust.